Beatriz C. Maturana
Ph.D, M.Urb.Des, B.Arch
Architects for Peace, vice president and founder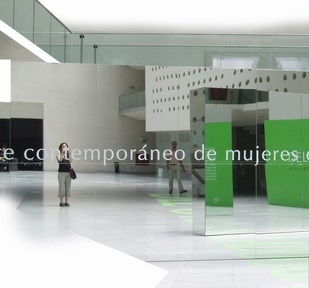 Born in Santiago, Chile, Beatriz finished her architectural degree at RMIT, Australia in 1992. Her Master of Urban Design and more recently her PhD, were completed at the University of Melbourne.


Her PhD research focused on Architectural Education (content in design studio and its engagement with reality), arguing that without meaningful engagement with society, architects' contribution to crucial issues, such as climate change and poverty, will remain ineffective. Her wider research interests are concerned with how architects can improve their participation in urban decisions affecting cities and society. Underpinning these issues are ecology and social justice. Architecture and urban design education, social infrastructure and housing and the role of the city in assisting engagement of architectural education with the wider society are part of these research interests. Consistent with these aims and concerns, she established Architects for Peace in 2003.




Beatriz has taught architecture and urban design at RMIT University (Master of Public Art) and she tutors at the University of Melbourne, Faculty of Architecture, Building and Planning. She has delivered numerous lectures and presentations in Australia and overseas. As an Australian volunteer she lectured in the University of Engineering in Managua, Nicaragua, where she taught architectural design and introduced the topics of gender and ecology to the curriculum. She also had a major role in developing the curriculum for Architectural studies and in assisting Habitat for Humanity in their delivery of rural low-cost housing. As an architect working for the City of Darebin, Beatriz was part of an Australian team of planners and local government officers working in-country with local partner organisations and the Baucau's District Administrator, to assist the establishment of a planning body to govern the development of Baucau in East Timor.




Beatriz has 17 years of professional practice as an architect and urban designer. During this time she has worked for private practices, including her own, Archimage, and government departments such as the City of Darebin and the former Ministry of Planning and Development, Victoria. Her projects range from private houses to elderly people's homes, sport pavilions, health and community centres, educational facilities and urban design for large city fringe development projects (for details see Archimage).

+ cv academic

+ cv projects (& archimage)

+ contact via facebook

---
architecture

urbanism

urban development

research

teaching
---
2011: Ph.D., University of Melbourne

2004: Master of Urban Design, University of Melbourne

Architect Registration No. 5288 (ARBV)

Specialisation 'Redevelopment of Urban Centres'. UPC, Barcelona

Bach. of Architecture, RMIT University